Resthaven by Erik Therme
 Published: 2016
Resthaven by Erik Therme is a psychological thriller.
 My Synopsis:  (No major reveals, but if concerned, skip to My Opinions)
Let's pretend.  You are the new girl in school.  Your parents are divorcing and your Mom is a little (lot) worried about you.  She convinces (makes) you to hang out with a girl in your apartment building who drags you to meet her other friends.  You quickly determine that these girls have had worse lives than you, and it's given them some character traits that may prove challenging to be around.  Although acknowledging that you can sometimes open your mouth without thinking, and therefore say something that may hurt, it is rarely intentional.  One girl in particular is just cruel.  She, of course, is the one that plans their evening.
A scavenger hunt in an abandoned retirement home, soon to be demolished.  Seems childish, but when the doors get locked, they find that they are not alone.
My Opinions:  
Well, this was unexpected.  It takes you back to high school, and peer pressure.  Where there are mean girls, and girls trying to cozy up to the top girl, and those just wanting to fit in….but it takes these to the extreme. 
It is a quick read.  The pace is fast, with non-stop action, leaving the reader with no option but to keep turning the pages.  The suspense builds quickly, and doesn't stop. The dialog is catty, and mean, and fits the girls perfectly.  
You don't have to like the characters to like the book.  Although the book is aimed at the YA crowd, the book is well written, and can be enjoyed by all.
Since I am not in the YA crowd, I tried to adjust my rating accordingly, but YA or not, it was really entertaining, and I enjoyed it!  Take a chance, no matter your age.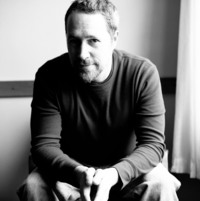 About The Author: Erik Therme is an American author.  He currently resides in Iowa City, Iowa with his wife and daughters.
I have also reviewed this book on GoodReads:  https://www.goodreads.com/review/show/2916183421