The Next Widow by C.J. Lyons (#1 Jericho & Wright)
Publishing: July 28, 2020 by Bookouture
Reason I Chose to Read this Book:  It's the start of a new series, and it looked interesting.
The Next Widow by C.J. Lyons is the 1st in the Jericho & Wright mystery series.
First, let me thank NetGalley, the publisher Bookouture, and of course the author, for providing me with a copy of this book in exchange for an honest review. All opinions are my own.
Series Information: DS Luka Jericho has been in violent crimes for over 10 years, and fought to remain on the streets.  He doesn't want a desk job. His team consists of  Ray Acevedo, Scott Kricheck and newcomer Naomi Harper.
My Synopsis:   (No major reveals, but if concerned, skip to My Opinions)
Dr. Leah Wright returns home after her shift in the ER ended at midnight, only to find her house in a shambles and blood everywhere.  Her husband Ian is dead, and her 6-year old daughter Emily is cowering under the bed, in shock.
Leah's determination to keep her daughter safe is the only thing holding her together.
Luka and his team are at odds as to motive.  Naomi is sure that the perpetrator is Leah, and is out to prove it.  Luka is not as sure, although as evidence mounts, even he thinks he may have been wrong.
Meanwhile, Luka's own family is keeping him on his toes.
My Opinions:   
A number of years ago I read other books by this author, and although they were okay,  they didn't stay with me long.  This one just looked interesting, and I'm glad I chose it.
The story grabs you from the first chapter, and remains interesting throughout.  Although there was more than enough fore-shadowing to allow me to figure out the perpetrator by the middle of the book, it was still good.
I liked the both Luka and Leah, as their characters were deep, and interesting and likable.  I could have done without their families (in particular Ruby),  as the side-stories  for them weren't really needed.  As well, Emily's character grated on me (a little bit of a smart-a$$ for a 6 year old).
Overall, it was pretty good, and I will definitely watch for the next in this series.
Read: July, 2020
Favorite Quotes from The Next Widow:
"My grandmother, she told me that grief is the price we pay for love. But love is what saves us from grief."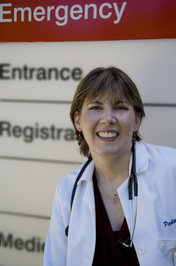 About The Author: C.J. Lyons is an American author, with over 40 books to her credit. Formerly a pediatric physician, she has written a number of medical suspense books and series.  Check out her website at: https://cjlyons.net/
I have also reviewed this book on GoodReads:  https://www.goodreads.com/review/show/3444629072