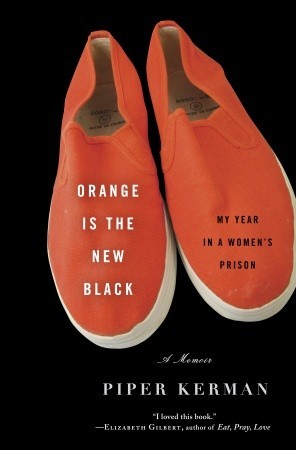 Orange is the New Black by Piper Kerman
Published: April 2010
Orange is the New Black by Piper Kerman is the true story of Piper's experience in a federal jail in Connecticut.
I really disliked this book. I gave it 2 stars only because it is a person's life we are talking about, so she deserves at least that much.
Unfortunately, the writing was poor, the book was boring, and she came across very uppity. Yes, she was came from a wealthy loving family, but she is a criminal. At least she didn't deny it.  She was arrested for drug trafficking and money laundering.  What makes her story better than anyone elses?  Although she wrote about kind acts and generosity of her fellow inmates, she also was very derogatory when describing them. She just came across as being so much better than everyone else.  It was really annoying.
I understand that the television show is quite good, but this book wasn't.
Read: June 2015