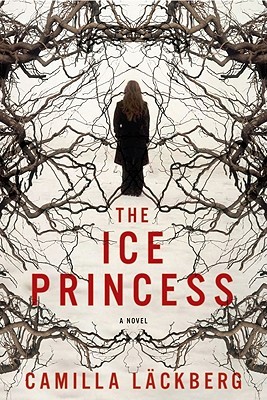 The Ice Princess by Camilla Lackberg
Originally Published: 2004
The Ice Princess, by Swedish author Camilla Lackberg is the first in a series of mystery novels featuring Detective Patrik Hedstrom, and Erica Falck a biographer and possibly budding crime writer.
So this series was hard to categorize, as both Patrik and Erica figure prominently.  I finally put it under the Swedish town that they live in, and in which most of the crimes take place.
When Erica's childhood friend is found murdered, it awakens the small towns secrets, and reminds Erica that she still wasn't over her friend's abandonment so long ago. She decides a book may be in order.  It also re-introduces Erica to Patrik, the detective truly investigating the crime, although with how involved Erica becomes it does make you wonder.
Although the book is not deep, it has enough twists and turns to keep turning the pages. A fast read, and I was pleasantly surprised. Now looking forward to reading the second in this series to see if it is going to take off.
Favorite Quote from The Ice Princess: "Homicide investigations are about people"
Read: August 2015