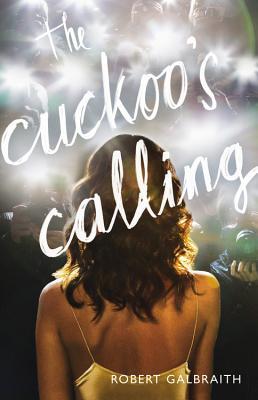 The Cuckoo's Calling by Robert Galbraith
Published: 2013
The Cuckoo's Calling by Robert Galbraith is the 1st in the Cormoran Strike series.
Note that it didn't take long for these books to be recognized as actually being written by JK Rowlings. You can't really blame her for using a pseudonym. After Harry Potter's success, if you want to change genre, taking a new name was a necessity.
This series is different for Rowlings. An adult based PI series.
After losing his leg to a land mine in Afghanistan, Cormoran Strike needed a new career. As a Private Investigator, he is barely scraping by, and he has just broken up with his girlfriend. Living in his office, things are not looking good.
When John Bristow comes calling with doubts about the suicide of his legendary supermodel adopted sister Lula Landry (known as Cuckoo), Cormoran is skeptical. The case was thoroughly investigated at the time, but since he needs the money… When he interviews a neighbour who had heard an argument from Lula's apartment just before she fell to her death, more questions arise.
Meanwhile, his new secretary Robin (who he hired for a week), is proving worth her weight in gold.  She is a great character!
I liked this book very much, definitely worth the read.
Read: February 2014