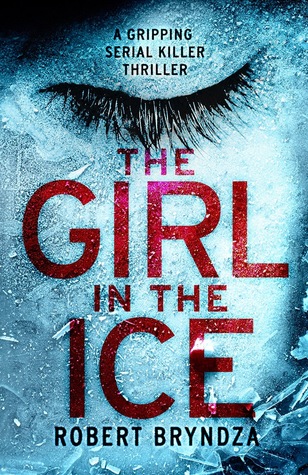 The Girl in the Ice by Robert Bryndza
Published: 2016
The Girl in the Ice by Robert Bryndza is the 1st in this new DCI Erika Foster Crime Series.
I think this series is going to be a hit!  I'm really impressed.
I love the strong female detective. She is trying to get her career back up and running after losing her team (including her husband) in a raid gone bad.  However, when she is called in to lead the investigation of young socialite Andrea Douglas-Brown who was found murdered, nothing is simple. The family of the victim seem to be "off-limits",  and Erika's rather abrasive manner isn't helping.   Erika refuses to stop til she solves this case, but she finds her hands tied at every turn. Apparently you can't question the "establishment".   But while Erika is circumventing the "politics" of the job, the killer is more than aware of her progress. This one kept me guessing.
Bryndza writes female characters very well, and the entire "team" he has written seem to mesh well.
I am really looking forward to the next one.
Favorite Quote from The Girl in the Ice: 
When I am gone, release me, let me go.
I have so many things to see and do,
You mustn't tie yourself to me with too many tears,
But be thankful we had so many good years.
 I gave you my love, and you can only guess
How much you've given me in happiness.
I thank you for the love that you have shown,
But now it is time I travelled on alone.
 So grieve for me a while, if grieve you must,
Then let your grief be comforted by trust.
It is only for a while that we must part,
So treasure the memories within your heart.
 I won't be far away for life goes on.
And if you need me, call and I will come.
 Though you can't see or touch me, I will be near.
And if you listen with your heart, you'll hear,
All my love around you soft and clear.
 And then, when you come this way alone,
I'll greet you with a smile and a "Welcome Home".'
Read: July 2016