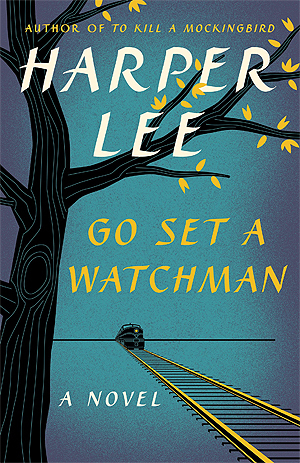 Go Set a Watchman by Harper Lee
Published: 2015
Go Set a Watchman by Harper Lee is supposedly the follow up story for To Kill a Mockingbird.
Since there was so much controversy over this book, and due to the fact that I don't believe the author wanted this book published, I was not sure I wanted to read it. I loved To Kill a Mockingbird, and pick it up again every few years, so I did not want anything to tarnish the characters. That being said, I love to read….so how could I possibly turn away from a book by a favorite author. Wasn't going to happen.
So, I read this book as a stand-alone novel, and as long as you keep that in mind, you will not be disappointed, as this book often contradicts events in To Kill a Mockingbird.
First, the title: From the King James Bible: "For thus hath the Lord said unto me, Go, set a watchman, let him declare what he seeth." – Isaiah 21:6
Go Set a Watchman tells the story of a young woman from New York in the 1950's who returns to her small Alabama town for her yearly two-week vacation. For the first time, her eyes are opened to the on-going struggles between black and white. She has matured. She sees her beloved town, friends and family in a new light, and she isn't impressed. She is now used to New York, where colour means little. But in small town Alabama, it means a lot.
Although I did enjoy this book (as long as I kept reminding myself it had nothing to do with To Kill A Mockingbird), it probably won't be one I re-read. There were two really long disagreements with her Uncle and her father, that actually ended up confusing me more than helping me understand the racial conflicts.
Favorite Quotes from Go Set a Watchman:
"Prejudice, a dirty word, and faith, a clean one, have something in common: they both begin where reason ends."
"Every man's island, Jean Louise, every man's watchman, is his conscience. There is no such thing as a collective conscious."
Read August 2015